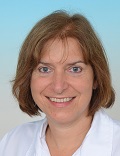 prof. MUDr. Irena Rektorová, Ph.D.
Scientific and Executive Director
ICRC - International Clinical Research Center
More
Prof. MUDr. Irena Rektorová, Ph.D. graduated from the 1st Faculty of Medicine of Charles University in Prague. She is an internationally recognized and respected neurologist and scientist with specialization in movement disorders, cognitive neurology, non-invasive brain stimulation and structural and functional imaging methods. Currently, she also works as a research group leader at the Central European Institute of Technology CEITEC of Masaryk University and as a neurologist and head of the Centre for Abnormal Movements and Parkinsonism at the First Neurological Clinic of the Faculty of Medicine of Masaryk University and St. Anne's University Hospital in Brno.
Contact
FNUSA-ICRC Secretariat
Phone: +420 543 181 161
E-mail: secretariat.icrc(at)fnusa.cz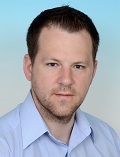 Ing. Aleš Peprný, Ph.D.
Head of Finance
ICRC - International Clinical Research Center
Contact
Phone: +420 543 185 486
E-mail: ales.peprny(at)fnusa.cz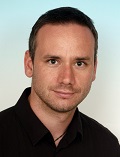 Mgr. Michal Janota
Chief Operations Officer
ICRC - International Clinical Research Center
More
Michal Janota is the Chief Operation Officer of the International Clinical Research Center of the Saint Anne´s University Hospital in Brno. He graduated from the Faculty of Science, Masaryk University, Brno, the Czech Republic. During his studies he was working for the Regional Development Research Center by Masaryk University where he led the administration office and was responsible for managing grants/commercial projects and everyday operations. He contributed to labor market and economic analyses for South Moravian region and led a project of creating a strategic-planning documentation for chosen municipalities districts. Before he joined FNUSA-ICRC in 2011 he worked in private sector as a Project manager of financial subsidies for small and medium enterprises focused mainly on technologies investments and HW/SW solutions development. Since 2014 he is leading strategic projects of developing specific Research Information system for FNUSA-ICRC involving also solution for the infrastructure and Core-Facility management.
Contact
Phone: +420 543 185 565
E-mail: michal.janota(at)fnusa.cz
Assistant:
Bc. Petra Sešinová
Phone: +420 543 185 562
E-mail: petra.sesinova(at)fnusa.cz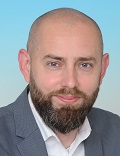 Mgr. Milan Košdy
Head of HR
ICRC - International Clinical Research Center
Contact
E-mail: milan.kosdy(at)fnusa.cz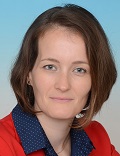 Marta Vrlová, M.A. MPH
Senior PR Specialist
ICRC - International Clinical Research Center
Contact
Phone: +420 543 182 006
E-mail: marta.vrlova(at)fnusa.cz