Intensive collaboration with international and domestic research partners is one of the FNUSA-ICRC core activities. Our researchers collaborate with scientists, physicians and other experts from more than one hundred research institutions around the world.
Our center has formal collaboration agreements with a number of renowned foreign institutions such as the Mayo Clinic and with leading universities and research institutes from the Czech Republic as well. FNUSA-ICRC is currently member of seven European research networks and more than ten Horizon 2020 grants.
There is an active exchange of staff with many renowned universities and research centers.
INTERNATIONAL COLLABORATION
The international character of FNUSA-ICRC is a natural component of FNUSA-ICRC daily activities as almost one fourth of our employees is from abroad. Multidisciplinary approach with international scope is an essential driver of innovation.  This approach is principal key to success especially in health care. Within FNUSA-ICRC there are since January 2018 operating 29 multidisciplinary and international teams and core facilities combined of research from both the Czech Republic and abroad which guarantees very innovative and creative ambience. Only a multidisciplinary team can address complex clinical needs. FNUSA-ICRC is seeking new opportunities for collaborations with globally recognized institutions.
The internationalization and global promotion of FNUSA-ICRC is also actively supported by the Czech Diplomatic Service and by the interaction of FNUSA-ICRC with the Czech Embassies across the world. Thanks to that various kinds of events to raise the awareness of diseases that represent a serious threat for the global society have recently been organized in the USA (Washington, D.C., Chicago, and San Diego).
Beyond our current partnerships with Mayo Clinic and other institutions from all around the world who help us to deliver the best possible results, we are also negotiating new forms of collaborations with institutions from Canada and Japan.
FNUSA-ICRC Collaboration Agreements
USA | CANADA
EUROPE
ASIA
RESEARCH NETWORKS AND GRANTS
FNUSA-ICRC is a member of several European research networks:

Horizon 2020 Grants
FNUSA-ICRC is proud to have participated in more than 10 Horizon 2020 grants and has a fast-increasing number of research grants from many sources, such as the Horizon 2020 program, INTERREG, EU Structural Funds, Grant Agency of the Czech Republic, Technology Agency of the Czech Republic, Agency for Healthcare Research, Czech Ministry of Education, or from the South Moravian Region.  
We are actively seeking further H2020 opportunities and would be interested to join emerging H2020 consortia which are planning to apply for grants in fields of our research.
Should you wish to explore the possibility to apply for a joint grant with us, please contact Head of the Grant Support Center (petr.rychtecky(at)fnusa.cz).
PROJECTS AND GRANTS FNUSA-ICRC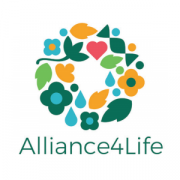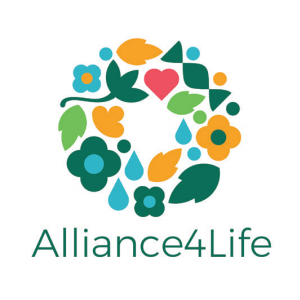 Alliance4Life
Alliance4Life was a strategic project of ten research institutions from nine Central and Eastern European countries. The project aimed to highlight current gaps in health research and to reduce the gap between the innovative performance of new and original members of the European Union.
ENOCH
Our Center is honored to be the project coordinator of the Project "Molecular, Cell and Clinical Approach to Healthy Aging (abbreviated ENOCH)" from the Operational Program Research, Development and Education, administered by the Ministry of Education, Youth and Sports of the Czech Republic.
The main research objective of the project is to formulate a joint research program that is focused on research into aging and age-related diseases, namely cancer, chronic inflammation and degenerative diseases during the implementation project phase from 2018 to 2023. Thanks to this project unifying five major research institutions in the Moravian Region (Institute of Molecular and Translation Medicine at Palackého University in Olomouc – IMTM, the Regional Center of Applied Molecular Oncology of the Masaryk Oncological Institute – RECAMO, the Department of Neurology at the Faculty of Medicine, Olomouc University Hospital and the Blood Cancer Research Group at Ostrava University – BCRG), a unique platform for top scientists in Moravia will be created.