Irena Rektorová will be the new director of FNUSA-ICRC
The International Clinical Research Centre at St. Anne's University Hospital in Brno will have a new director from January 2022. Prof. MUDr. Irena Rektorova, Ph.D., was selected on the basis of a selection procedure.
Prof. MUDr. Irena Rektorová, Ph.D., a prominent Czech neurologist and scientist, is currently working as a research group leader at the Central European Institute of Technology CEITEC of Masaryk University and as a neurologist at the First Neurological Clinic of St. Anne's University Hospital in Brno. She will take up the position of Director of FNUSA-ICRC in the new year 2022.
This year, the International Clinical Research Centre (FNUSA-ICRC) will conclude one of the most challenging chapters in its history, namely a demanding restructuring. It was with this task in mind that interim director Pavel Ivanyi, MBA, LL.M., took up his post a year and a half ago. "I am pleased to have been able to contribute to the successful 'anchoring' of the Centre at a time when we have had to make a number of changes due to reduced funding. The time has now come when we need a scientist with the skills of a manager to lead the whole institute and take this great institution forward," said Pavel Ivanyi.
Professor Irena Rektorova is looking forward to her new position, and so far she has only commented briefly: "This is a very demanding challenge, and my clear priority will be excellent research."
The director of St. Anne's University Hospital in Brno, Ing. Vlastimil Vajdak added: "Prof. Irena Rektorova is a great expert, well-known in the field of neuroscience not only in the Czech Republic. I consider her future engagement in our International Clinical Research Centre to be an excellent choice and I believe that under her leadership the research teams will achieve even more significant results."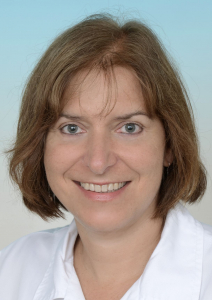 https://www.fnusa-icrc.org/wp-content/uploads/2022/12/logo-cmyk-hor-oz-16630U.jpg
0
0
Jiří Erlebach
https://www.fnusa-icrc.org/wp-content/uploads/2022/12/logo-cmyk-hor-oz-16630U.jpg
Jiří Erlebach
2021-09-30 09:18:51
2021-09-30 09:18:51
Irena Rektorová will be the new director of FNUSA-ICRC