One in four will experience a stroke. Only one-third of patients are cured
Friday, 29 October, is World Stroke Day, an annual observance by the World Stroke Organization. Stroke affects one in four people in their lifetime and one third of all cases end in the death of the patient. At the same time, stroke is the most common cause of permanent disability. Stroke can be recognised by three symptoms. Quick medical intervention can save a patient's life and lead to a full recovery. That's why on October 29, the Public Health Group of the Cerebrovascular Research Program at International Clinical Research Center at St. Anne's University Hospital (FNUSA-ICRC) is preparing a live broadcast to spread stroke awareness.
Stroke affects more Czechs annually than heart attacks. The latter affects around 22,000 people each year, while stroke affects around 25,000 per year. Although the average age of a stroke patient is around 70, the number of younger patients is increasing worldwide.
One of the young patients treated after a stroke attack at St. Anne's University Hospital (FNUSA) is Eliška Nováková. She suffered a stroke at the age of 20. "I had a stroke in the morning, but we didn't call an ambulance until the afternoon and I was taken to the operating room at six in the evening. The doctors told my parents that it was a miracle that they saved me. I forgot to speak and took my first steps only after a few weeks in hospital," she says of her experience. Today, eight years later, she still practises her speech and mobility daily. She shares her story with others through the blog "Girl with a Disability". (https://www.holkashandicapem.cz/)
Like Eliska, many people underestimate the symptoms of a stroke. That's why they come to the care of doctors too late. The consequence is a high rate of death and permanent disability. "The most common symptoms of stroke include limited mobility or paralysis of the limbs on one side of the body, drooping of the corner of the mouth and unintelligible or confused speech," lists prof. MUDr. Robert Mikulík, Ph.D., who is the head of the Cerebrovascular Research Team of the FNUSA-ICRC.
Time plays the most important role in stroke treatment. Every minute, a patient loses two million neurons, so it is essential to immediately call the emergency services on 155 when recognizing at least one of the symptoms described above. "Treatment should ideally be started within an hour of the onset of symptoms. The later the patient gets to medical care, the more the chances of a cure decrease," explains prof. Mikulík.
Rapper MC Gey also raps about stroke in a new awareness video. He drew on his own experience when writing the lyrics – two of his loved ones have survived strokes, but each with differently severe consequences. The clip, aptly titled Corner, will premiere live on a Facebook event called World Stroke Day, which kicks off at 2pm on Friday. In addition to the new video clip, those interested can look forward to an online program full of information and tips. The online event will include an interview with Eliška Nováková, information about risk factors, prevention, and what happens to a patient after being transported by ambulance to the hospital. The virtual guided tour will be conducted by prof. Robert Mikulík.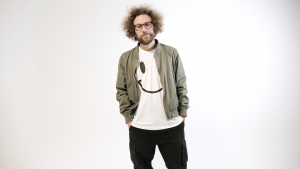 Saste Roma – Improving Health in Excluded Localities project is funded by EEA Grants 2014-2021, project no. ZD-ZDOVA2-002.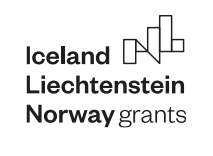 https://www.fnusa-icrc.org/wp-content/uploads/2022/12/logo-cmyk-hor-oz-16630U.jpg
0
0
Jiří Erlebach
https://www.fnusa-icrc.org/wp-content/uploads/2022/12/logo-cmyk-hor-oz-16630U.jpg
Jiří Erlebach
2021-10-26 17:11:29
2021-10-27 11:46:31
One in four will experience a stroke. Only one-third of patients are cured