#WomenInScience – nothing unusual in our centre
For the seventh time, the role of women in research is commemorated with the International Day of Women and Girls in Science. We would like to commemorate several colleagues for whom science research is not only a job but also a mission. And that there were many to choose from, at the International Clinical Research Center at St. Anne's University Hospital in Brno (FNUSA-ICRC) more than half of the researchers are women (52%).
The new director of the FNUSA-ICRC from the new year is Prof. MUDr. Irena Rektorová, Ph.D. She is an internationally recognized and respected neurologist and scientist with expertise in movement disorders, cognitive neurology, non-invasive brain stimulation and structural and functional imaging. Currently, she also works as a research group leader at the Central European Institute of Technology CEITEC of Masaryk University and as a neurologist and head of the Centre for Abnormal Movements and Parkinsonism at the First Neurological Clinic of FNUSA and LF MU. Last year, she received the MU Rector's Award for long-term excellence in research and the MUNI Scientist 2021 Award.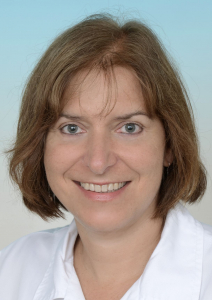 What advice would you give to female students who are thinking about their future and one of the options for them is science and research?
I would advise them to try joining a good research team as early as possible, preferably while they are still in school, so that they get a feel for what research entails. And I would stress to them that the most important thing is to have a good mentor and, of course, an internship abroad. Young people are like sponges, they soak up new things well, they are full of energy and drive and they are flexible and enthusiastic. That's how it should be. They don't have to be shy at all to ask a lot of questions and try to do things they've never thought about before. And being women? Is there something specific to them? They'll have to combine research with family if they want it. And that's certainly possible if they want to.
What's the biggest challenge you want to tackle this year?
I had to grapple with some major things in January – we managed to get a contract signed with the Faculty of Medicine of MU to create a joint workplace of the International Clinical Research Center of FNUSA and LF MU, it was signed between the director of FNUSA ing. The contract has added value for both parties and will bring stability to the ICRC and will be valid from 1 July this year. Furthermore, we were able to submit the NPO-NEURO-D Excels project, which establishes a broad inter-institutional consortium as a cornerstone for the National Institute for Neurological Research. The project was coordinated by FNUSA with its grants department, Professor Milan Brázdil was the scientific coordinator, and I coordinated one of the three pillars of the project, which cross-institutionally focused on neurodegeneration with cognitive impairment. We submitted the project on 7 February. We will now keep our fingers crossed that the project will be funded, there is a nice interdisciplinary and inter-institutional collaboration set up, research at the FNUSA ICRC plays an important role in it.
Otherwise, I have many other plans for this year, mainly I will have to learn to effectively combine the management of the FNUSA-ICRC with clinical work with patients at the First Neurological Clinic of FNUSA and LF MU, with teaching and mentoring undergraduate and PhD students and with leading my excellent research group at CEITEC MU. This will be very challenging and I hope I will succeed, for now I am still looking forward to it!
Last year, Dr. Petra Šedová received the Danubius Young Scientist Award for her outstanding work in the field of neuroepidemiology. The award is given to only one researcher in a country and is competed between different scientific disciplines. (The award is given by the Austrian Federal Ministry for Education, Science and Research (BMBFW) and the Institute for the Danube Region and Central Europe (IDM). Dr. Seda has other awards to her credit, and in 2018 she received the Martina Roessel Memorial Grant (awarded by the Institute of Organic Chemistry and Biochemistry) supporting women scientists who care for preschool children while developing their scientific careers.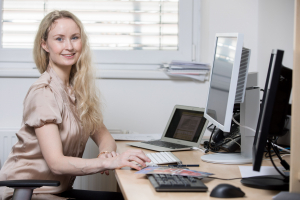 What advice would you give to female students who are thinking about their future and one of their options is science and research?
Don't be afraid! If you are inwardly considering the adventurous challenging path of science and research, take a few steps along it and you may find that it is your path that you find fun, motivating, personally fulfilling, and meaningful to devote your time to expanding human knowledge. Start today, the sooner the better, ideally in high school. Above all, find a good mentor, a supervisor, because he/she shapes your first steps, shows you the direction to go, how to ask questions, how to seek answers. Don't be afraid to make mistakes, making mistakes is inevitable in the learning process, only those who do nothing – do nothing wrong. Go abroad for an experience, broaden your horizons and make new contacts and collaborations. And if you find a loving partner with whom you are thinking of starting a family, discuss together how you imagine combining your work and childcare, how you will support each other.
What is the biggest challenge you want to tackle this year?
I have already partially mentioned the biggest challenge for me in my last answer, clearly the question of how to appropriately combine the care of three young preschool children, research projects and clinical work as a doctor…
The list of achievements of our female scientists is of course longer, let us mention at least the Strmisek Prize for Dr. Sheardová, the Paul Dudley White International Scholar Award for Dr. Kunzová or the Brno City Prize in the field of "medical science and pharmacy" for Prof. Šulcová.
We wish all our colleagues every success in 2022.
https://www.fnusa-icrc.org/wp-content/uploads/2022/12/logo-cmyk-hor-oz-16630U.jpg
0
0
Jiří Erlebach
https://www.fnusa-icrc.org/wp-content/uploads/2022/12/logo-cmyk-hor-oz-16630U.jpg
Jiří Erlebach
2022-02-11 13:10:53
2022-02-11 13:10:53
#WomenInScience – nothing unusual in our centre